Bernie Nutter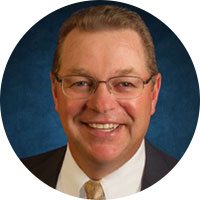 Bernie Nutter is the President and founder of Hire Horizons. Bernie has a B.S. in Chemical Engineering from The Ohio State University and has worked for over 25 years in the industrial and manufacturing sectors in various positions such as Engineering, Sales, Marketing, and Executive Management. Bernie has worked for both small pre-IPO startups as well as Fortune 100 global corporations. His industry experience includes nuclear materials processing, engineering & construction, industrial water treatment, specialty chemicals, pulp & paper, industrial cleaning, plastics & engineered resins, and executive search services.
Core Expertise: Water Treatment, Pulp & Paper, Chemicals, Oil & Gas, Manufacturing, Food & Beverage
Contact Bernie Nutter directly at 614.866.4919 or bnutter@HireHorizons.com.
Phil Strader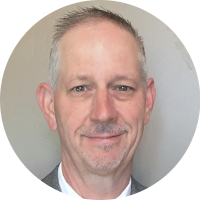 Phil Strader is the Director of Client Development. He earned his B.S. in Pulp and Paper Technology from North Carolina State University and has over 30 years of experience in the Pulp & Paper, Industrial Water Treatment, and Specialty Chemical industries having held a variety of positions including field sales, corporate account management, and sales management. Phil's extensive personnel leadership experience has made him uniquely qualified to understand our hiring managers' challenges of finding the right "fit" to ensure proper team chemistry and to maximize organizational effectiveness.
Core Expertise: Pulp & Paper, Water Treatment, Specialty Chemicals, Manufacturing, Power Generation, Hydrocarbon Processing
Contact Phil Strader directly at 541.549.6521 or pstrader@HireHorizons.com.
Julie Mysinger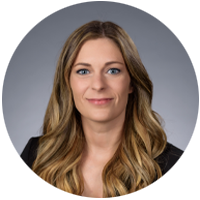 Julie Mysinger is a native of Metro Detroit Michigan and holds a B.A. in Writing and Rhetoric from Oakland University. Julie has a strong background in technical writing, business development, and technical sales within the Automotive, Manufacturing, Industrial, and Aerospace markets. Her career has been focused on providing capital equipment, production software, and product validation testing services to OEMs, Tier 1, and Tier 2 suppliers within these sectors. Julie's exceptional listening skills and tenacious work ethic make her an excellent professional match-maker for candidates and employers.
Core Expertise: Automotive, Heavy Industrial, Manufacturing, Aerospace, Product Certifications, Petrochemical
Contact Julie Mysinger directly at 248.242.4122 or jmysinger@HireHorizons.com.
Brett Hower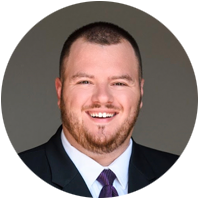 Brett Hower is a Technical Recruiter and resides in Marietta, Ohio. He is actively pursuing a Master's Degree in Organization Development and Change Management from Penn State University. Brett has extensive leadership experience within non-profit enterprises in OH, WV, and PA and has developed an extensive network of professional relationships throughout the country. Brett has well-developed listening and career counseling skills that have made him a true expert at placing outstanding candidates with unique skillsets that align with our clients' specific position requirements.
Core Expertise: Engineering & Construction, Food & Beverage, Industrial Automation, Environmental Services, Chemical Manufacturing, Water Utilities
Contact Brett Hower directly at 740.538.8851 or bhower@HireHorizons.com.
Alex Heffernan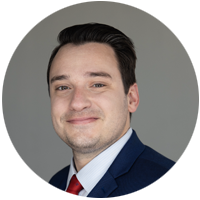 Alex Heffernan is a Technical Recruiter and is anchored in Northeast Ohio. He earned his B.S. in Engineering Management from Miami University and is actively pursuing a Master's Degree in Engineering Management from Vanderbilt University. Alex' career has included hands-on experience in Engineering, Technical Sales and Marketing, Quality, and Safety within Industrial and Manufacturing sectors. Having "walked in these shoes," Alex now has a first-hand understanding of the unique demands and detailed job requirements of nearly every position he fills.
Core Expertise: Water & Environmental Services, Engineering & Construction, Food & Beverage, Specialty Chemicals, Manufacturing, Automotive
Contact Alex Heffernan directly at 234.284.8082 or aheffernan@HireHorizons.com.
Chris Hertrick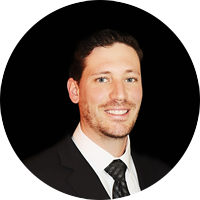 Chris Hertrick is one of our skilled Project Coordinators located near Cleveland, OH. Chris earned a B.A. in History from Muskingum University, where he was a standout college athlete in baseball. In addition to having a strong background in information research, his industry experience in Automotive, Manufacturing, Logistics, and Contract Staffing make Chris well-qualified to find the best candidates and place them in the most appropriate roles for our clients.
Core Expertise: Automotive, Manufacturing, Water & Environmental Services, Food Ingredients, Oil & Gas, Specialty Chemicals
Contact Chris Hertrick directly at 440.695.8327 or chertrick@HireHorizons.com.
Luke Radabaugh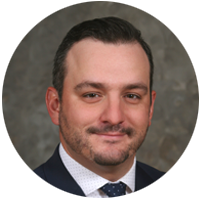 Luke Radabaugh is a native of Central Ohio and has a passion for building strong customer and client relationships stemming from a well-rounded career in Sales and Marketing, Personnel Management, Training, and Golf Course Operations. Driven by personal values of integrity, accountability, enthusiasm, and hard work, Luke is an excellent listener and delivers superior customer service and outstanding matchmaking skills between candidates and client employers in our specialized market segments.
Core Expertise: Pulp & Paper, Water Treatment, Food Manufacturing, Sports & Hospitality Management, Finance, Accounting
Contact Luke Radabaugh directly at 740.892.4148 or lradabaugh@HireHorizons.com.
Patti Wigington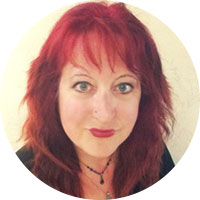 Patti Wigington is our Business Operations Manager, and is located in Southeastern Ohio. She earned a B.A. in History from Ohio University, and has a background in medical office administration and retail management. In addition to coordinating administrative functions and monitoring operational data, Patti manages our research team and serves as our social media specialist. She combines a love of technology with her ability to find information, and utilizes her research skills to identify top-tier candidates for our client employers.
Contact Patti Wigington directly at 614.626.3836 or pwigington@HireHorizons.com.
Nancy Holman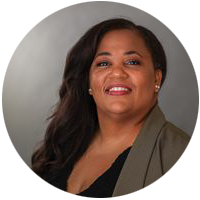 Nancy Holman holds a B.A. in History from Otterbein University and anchors our Research team in Central Ohio as a Research Specialist. She has a well-rounded background in information research and data analytics from her early career in Human Resources and Commercial Real Estate. Nancy has advanced Boolean search training and is a creative innovative thinker, which enables her to identify exceptional candidates that others are unable to find to meet our clients' unique hiring needs.
Contact Nancy Holman directly at 614.668.7773 or nholman@HireHorizons.com.
---
Each member of our team is an active participant in the National Association of Personnel Services (NAPS), Ohio Recruiters Association (ORA), Top Echelon Network, and NPA Worldwide Recruitment Network.