Bernie Nutter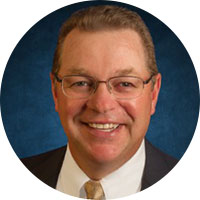 Bernie Nutter is the President and founder of Hire Horizons. Bernie has a B.S. in Chemical Engineering from The Ohio State University and has worked for over 25 years in the industrial and manufacturing sectors in various positions such as Engineering, Sales, Marketing, and Executive Management. Bernie has worked for both small pre-IPO startups as well as Fortune 100 global corporations. His industry experience includes nuclear materials processing, engineering & construction, industrial water treatment, specialty chemicals, pulp & paper, industrial cleaning, plastics & engineered resins, and executive search services.
Core Expertise: Water Treatment, Pulp & Paper, Chemicals, Oil & Gas, Manufacturing, Food & Beverage
Contact Bernie Nutter directly at 614.866.4919 or bnutter@HireHorizons.com.
Peggy Panagopoulos Flaherty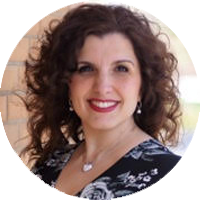 Peggy Panagopoulos Flaherty earned a B.E. in Chemical Engineering from Youngstown State University and M.S. in Management and Technology from Carlow University. She has over 20 years of experience in industrial and manufacturing sectors in various positions such as Process Engineering, Technical Sales, Marketing, and Sales Management. Peggy has worked in the consulting engineering field as well as for Fortune 500 global corporations. Her industrial experience gives her great perspective to understand the business needs of clients as well as the ability to relate directly with candidates.
Core Expertise: Consulting, Metals & Metallurgy, Heat Transfer Equipment, Industrial Water, Oil & Gas, Manufacturing
Contact Peggy Panagopoulos Flaherty directly at 614.863.6315 or ppanagopoulos@hirehorizons.com.
Mike Pickett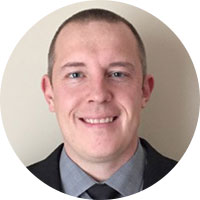 Mike Pickett is a native of Northeast Ohio and graduate of Kent State University. Mike's career has spanned the Golf industry, Executive Management, and multi-site Operations Management with a core focus on delivering superior customer service and developing/strengthening long-term client relationships across diverse industries. His personal expertise includes: accounting, executive leadership, human resources, sales & marketing, and information technology.
Core Expertise: Pulp & Paper, Water Treatment, Plastics & Engineered Resins, Sports & Hospitality Management, Finance, Accounting
Contact Mike Pickett directly at 440.853.8818 or mpickett@HireHorizons.com.
Elizabeth Shultis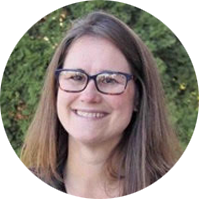 Elizabeth Shultis earned her Bachelor of Science degree in Human Services from Cazenovia College. She has over 20 years of experience in account management, healthcare administration, customer service, and facility management. Her professional background gives her a unique perspective that allows her to focus on understanding customer and candidate expectations and needs. Elizabeth prides herself on ensuring a positive and successful result with every opportunity, matching top-tier candidates with our client employers.
Core Expertise: Healthcare Laundry and Reusable Textile Industry, Facility Management, Account Management, Logistics, Distribution, Customer Relationship Management, Healthcare and Patient Care Services
Contact Elizabeth Shultis directly at 740.936.0277 or eshultis@hirehorizons.com.
Chris Panagopoulos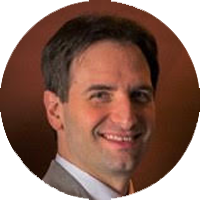 Chris Panagopoulos is one of our Research Specialists. He earned a Bachelor of Science in Biology from Youngstown State University, a Doctor of Chiropractic from National University of Health Sciences, and a Bachelor of Science in Business Information Systems from Indiana Wesleyan University. His diverse background, combined with his expertise in Information Technology, allow Chris a unique perspective in researching and analyzing various aspects of the Industrial, Commercial, and Manufacturing markets.
Contact Chris Panagopoulos directly at 216.438.0308 or cpanagopoulos@HireHorizons.com.
Emily Snyder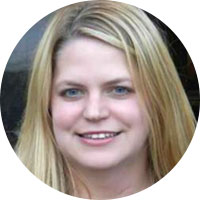 Emily Snyder is our Business Operations Manager. Emily is a native of Columbus, OH and earned her B.A. in English and M.A. in Education from The Ohio State University. Her professional experience is varied, having worked in banking, retail management, restaurant operations, non-profit operations, and educational consulting and student enrichment services. Emily's wide spectrum of experience and advanced training in research techniques provide her with a unique ability to conduct detailed search assignments that uncover the best-in-class candidates for our client employers.
Contact Emily Snyder directly at 614.367.6168 or esnyder@HireHorizons.com.
Patti Wigington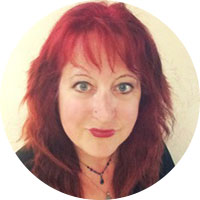 Patti Wigington leads all informational/candidate research functions as Research Coordinator, and also serves as our social media specialist. She has a background in medical office administration and retail management, in addition to freelance writing. She will complete her B.A. in History at Ohio University in December 2016. As someone who combines a love of technology with her ability to find information, Patti utilizes her research skills to identify top-tier candidates for our client employers.
Contact Patti Wigington directly at 614.626.3836 or pwigington@HireHorizons.com.
---
Each member of our team is an active participant in the National Association of Personnel Services (NAPS), Ohio Recruiters Association (ORA), Top Echelon Network, and NPA Worldwide Recruitment Network.